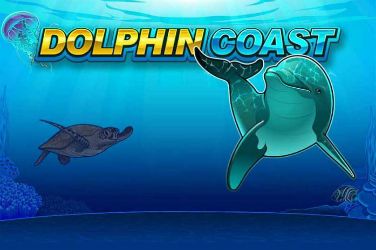 | | |
| --- | --- |
| Software | Microgaming |
| Reels | 5 |
| Paylines | 3125 |
| Bet Range | 0.15 – 10 |
| RTP | 96.45 |
| | |
| --- | --- |
| Bonus Rounds | Yes |
| Free Spins | Yes |
| Jackpot | €16,000.00 |
Microgaming has made a return to their beloved thematic setting with the introduction of their latest video slot, Dolphin Coast. If you browse through their collection of slot machines, you'll come across popular titles like Mermaids Millions and Ariana, which have captivated fans for years. Unlike their previous underwater adventures, Dolphin Coast focuses solely on the breathtaking creatures that inhabit the ocean. The reels are brimming with a stunning array of fish and mammals, showcasing the beauty and diversity of this awe-inspiring underwater world. Interestingly, Dolphin Coast happens to share its name with a popular holiday destination in South Africa, located just 25 kilometers away from Durban, where Microgaming was originally established. Could this connection have influenced the choice of name and theme for this captivating video slot?
Review of Dolphin Coast
The Microgaming designers chose a more subtly rendered approach for Dolphin Quest, moving away from their usual cartoonish models. This decision was fitting for the subject matter, as the natural beauty and elegance of the game required a different artistic style.<br><br>In line with the ocean theme, the high value symbols on the reels depict sea horses, turtles, starfish, jellyfish, and other recognizable marine life from the deep sea. On the other hand, the low value symbols are the typical card characters such as 10, Jack, Queen, King, and Ace.<br><br>The Wild symbol in the game is the dolphin itself, which can lead to impressive wins if luck is on your side. Microgaming made an interesting choice for the Scatter symbol, opting for a school of silver blue minnows instead of a more aggressive creature like a shark or Orca. When the feature is activated, these little fish come to life and push the word "Scatter" off the symbol.<br><br>One aspect of the game that pleasantly surprised me was the well-rendered three-dimensional dolphin that appears during bonus features. It added a vibrant touch to the more subdued aquatic elements of the game.<br><br>However, from a sound design perspective, Dolphin Quest shows its age. The reel sounds and ambient soundtrack are forgettable and could easily be mistaken for generic background noise. It is the kind of audio that you would expect to hear in an elevator rather than on a slot game.
Bonus Features
Despite already offering numerous ways to win, Dolphin Coast Microgaming has included three highly rewarding bonus features in this slot game. With the combination of these features and 3125 ways to win, even a single winning combination can activate multiple paylines, increasing your chances of winning significantly.
If you land 3 or more Scatter symbols on the reels, you will activate the Free Spins feature. During this mode, Free Spins can be triggered again, allowing you to continue spinning for free and make the most of the 3125 ways to win.
Stacked Wilds are symbols that appear on reels 2 and 4, and they come in a stacked formation. This means that there is a possibility of filling the entire reel with winning paylines!
The Wild Dolphin Bonus is an exciting feature that can be activated at any time. When you land a winning spin, you will be pleasantly surprised to see the Dolphin Coast logo appear on the center reel. This logo gives you the chance to choose one out of three dolphins, each offering a different multiplier. Depending on your selection, your winning combination can be multiplied by up to 5x.
Dolphin Coast by Microgaming also features a Gamble Feature. Although it may not be regarded as a traditional Bonus Feature, it is highly exciting and has the potential to significantly enhance your winnings.
Jackpots
Dolphin Coast is not your average 5×5 Reel slot game. What sets it apart is the impressive 3125 ways to win! Microgaming has once again made sure that players of all budgets can enjoy their slots, whether you're a casual player or a high roller. The bet ranges in Dolphin Coast are affordable compared to other slot machines, starting at a minimum bet of €0.50 per spin and going up to €10.00 per spin for those looking for big payouts. The coin sizes range from €0.01 to €0.02.<br><br>If you play at maximum bet across all lines, you could potentially win an incredible 800,000 coins. Even with a coin size of €0.02, this amounts to an impressive jackpot of €16,000.00 on a single spin. In Dolphin Coast, two pennies staked could lead to a massive jackpot!<br><br>But the real highlight of the game is the opportunity to win up to 7,500,000 coins during the Free Spins feature. To achieve this, you need to trigger the free spins feature and then land the Wild Dolphin Bonus and other feature games during this mode. The result? A payout that is well over 15,000 times your stake! This means you could potentially win a satisfying €150,000 jackpot with a coin size of €0.02.
Closing Thoughts
Microgaming seems to have overlooked the chance to enhance Dolphin Coast. The game retains the appearance, audio, and gameplay of an older Microgaming slot, lacking any significant improvements. With just a few adjustments, it could have been exceptional. Nevertheless, the advantage lies in the fact that players can enjoy a slot machine with high volatility and generous rewards, all with minimal risk. Dolphin Coast, with its small coin sizes, is an excellent choice for those seeking massive jackpots and substantial winnings within their set budget.